Robert Leeshock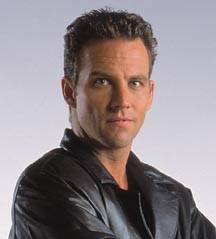 A.k.a.
Major Liam Kincaid, a hybrid child.
Protector for Da'an and a shuttle pilot. Also the Leader of the Resistance. He took over after Jonathan Doors when he ran for public office.


and are copyright 2001, Tribune Entertainment Co.
However, some of the photos are taken by
Anna
with the use of Video Cutter Software and
Stella Gorman
. All rights reserved.
Text, graphics & background were designed by the Unification Movement © 2001, All rights reserved.
For any suggestions, comments, complaints, or request please contact
Mi'raa
.