Jayne Heitmeyer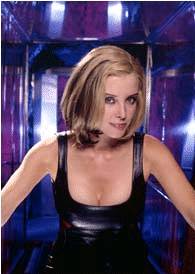 A.k.a.
Renee Palmer
She runs a division in Doors International that deals with the joint ventures with the Taelons.
Also a member of the Resistance.


and are copyright 2001, Tribune Entertainment Co.
However, some of the photos are taken by
Anna
with the use of Video Cutter Software and
Stella Gorman
. All rights reserved.
Text, graphics & background were designed by the Unification Movement © 2001, All rights reserved.