Majel Roddenbbery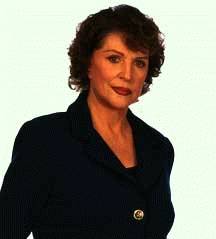 A.k.a
Julianne Matrice Belman
She is a brilliant neurosurgeon and microbiologist. She used to be the head of the neurology department at the Mayo Clinic. She was also one of the first people to embrace Taelon technologies for medicinal purposes. She's also works with the Resistance.


and are copyright 2001, Tribune Entertainment Co.
However, some of the photos are taken by
Anna
with the use of Video Cutter Software and
Stella Gorman
. All rights reserved.
Text, graphics & background were designed by the Unification Movement © 2001, All rights reserved.
For any suggestions, comments, complaints, or request please contact
Mi'raa
.