|




Polls

Welcome to our polls. Here you can join us in sharing your opinions regarding this site or Earth: Final conflict.
Note: The following poll is important to this site.
I have been away from this site for quite awhile and noticed some complaints regarding some parts of the site.
You can only vote ones a day. Please leave a comments if you want to in our Feedback button.
Thanks,
Mi'raa
Question:
Aside from fanfictons, what else do want to change or remove?
Click below for answer.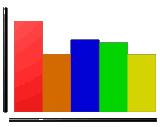 and are copyright 2001, Tribune Entertainment Co.
However, some of the photos are taken by
Anna
with the use of Video Cutter Software and
Stella Gorman
. All rights reserved.
Text & background were designed by the Unification Movement © 2001, All rights reserved.
For any suggestions, comments, complaints, or request please contact
Mi'raa
.