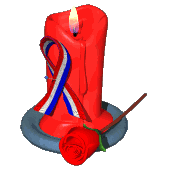 We will always remember.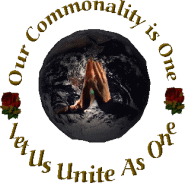 Sinaui Euhura.
Welcome to my world! I'm Mi'raa a Companion Protector assigned to a Taelon named Da'thor who's stationed here in the Philippines Embassy and I'm also a representative of Da'an. Being a protector here is secondary to my duties. My primary objective is to protect Da'an and uphold Ma'el teachings. Unknown to Da'thor that I'm a hybrid child to one of the Companions.
They said, they came with the message of peace. They gave us there technology and knowledge. But what are the secrets they hide?
Ma'el came to Earth 2,000 years ago to study us. He learned that we humans can have an alliance with Taelons if his own species can treat as equal. However, Ma'el knew that the others would not heed his warning. He placed many protective measures to protect humanity. But inspite of all the protections he left us, humanity is still hanging in the balance.
I knew that Ma'el wants a genuine peace. So with the help of my friends, my personal Protector Kim Clarke and Syn'Zor my second-in-command we created the "Unification Movement" in honor of Ma'el and Da'an. The members here are humans, some Taelons who believed in Ma'el teachings. And the Juridians who I had contacts in their world.
Here you would know all about it. And a lot more.
Guest book tripod
View My Guestbook
Sign My Guestbook

and are copyright 2001, Tribune Entertainment Co.
However, some of the photos are taken by
Anna
with the use of Video Cutter Software and
Stella Gorman
. All rights reserved.
Text & background were designed by the Unification Movement © 2001, All rights reserved.
For any suggestions, comments, complaints, or request please contact
Mi'raa
..